Welcome to ALLFLEX, a Design and Packaging Company
PACKAGING DESIGN & ENGINEERING COMPANY
Give your package the "Competitive Edge".
Allflex Packaging Products (located just outside of Philadelphia) has been providing creative packaging for over 46 years.  We specialize in design of cost effective and functional packaging products for the entire industrial and consumer markets.  Some of the areas our packaging engineering services cover are:  Pennsylvania, New Jersey, New York, Maryland and Delaware.  Our customer base includes, but is not limited to, the electronics, chemical and pharmaceutical industries.
Our capabilities include the full function of packaging, that is: packaging for protection in in-plant handling, transport, storage as well as distinctive displays and product promotions.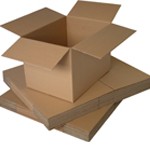 At Allflex, we are all about:
Engineering solutions for packaging your product
Material selection for cost saving solutions
Structural design decisions to insure maximum protection during shipping
The time required to package your product – with minimal motion
Adhering to your space requirements for storing packaging materials at a minimum
The highest level of customer service – we respond quickly with cost effective proposals
Providing a drop and stack testing for your product – to ensure safe transit

Give us your product. We are eager to accept the challenge!
Our company offers:
Packaging engineering, design and production
Molded plastic and metal parts for prototypes and small quantities
Prototype Printed Containers
Cases – both sales and sample cases
Containers –  corrugated paperboard, plastic, metal and wood
Foam cushioning for product safety and positioning
Sales kits
Insulated shippers
Displays
Mailing tubes
Partitions
Bins
Trays
At Allflex Packaging Products, we strive for excellence in design, whether it's for an industrial application, for a display or a material handling situation. We take into consideration the time it takes for packing your products as well as the storage space required but above all – protecting your product during shipment. We begin our engineering process with a design meeting in which we discuss all aspects of the customers objectives, As a sampling of our coverage, our sales people are active in the cities of Philadelphia, Allentown, Harrisburg, York, Baltimore, Wilmington, Newark and New York
We cover the states of Pennsylvania, Delaware, New Jersey, Maryland and New York.

Featured Package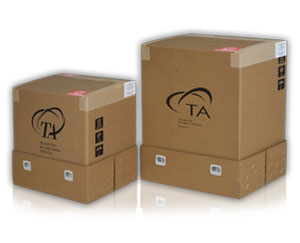 The challenge was to lower the time used to package the unit, to make … Learn More ›